CDI organizes a training course on "Promoting an inclusive working environment" at Tinh Loi
In order to promote an inclusive working environment at Tinh Loi company, the Center for Development and Integration (CDI) has cooperated with the Hai Duong Provincial Labor Confederation and Tinh Loi Garment Company to organize two training courses under the face-to-face format took place on October 30, 2021 with 33 participants (25 women / 8 men) and online on November 13, 2021 with 21 participants (15 women / 6 men). Participants in the 2 training courses came from different departments in the company such as: human resources, administration, trade unions, managers, line leaders, factory clerks, direct workers, etc.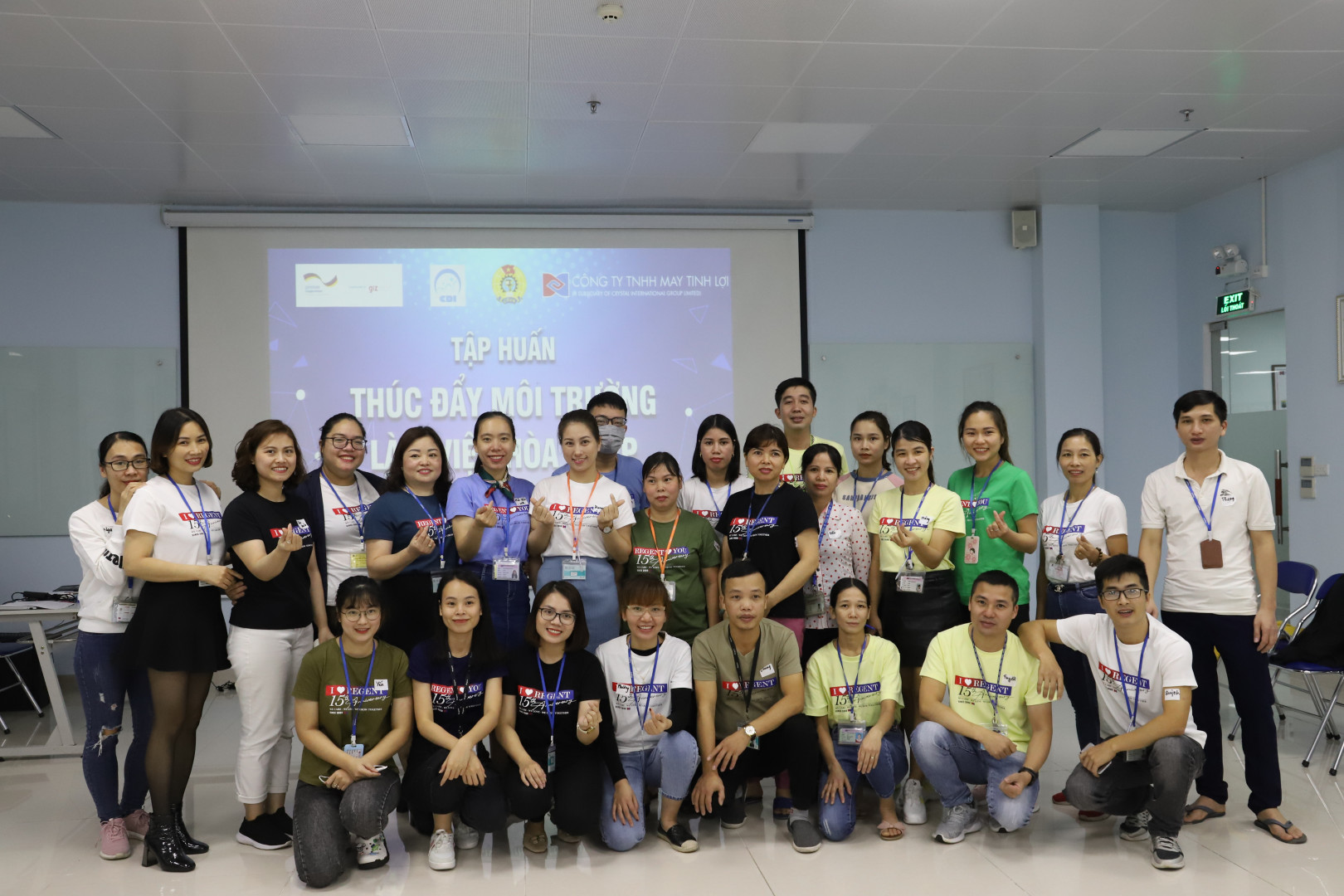 The training course was conducted with 3 main purposes:
(1) Provide information on how to recognize, confront, and devise early intervention strategies to prevent discrimination, harassment and bullying;
(2) Raise awareness of forms of discrimination and preventive actions within the company and promote diversity, equality and a welcoming workplace environment;
(3) Apply knowledge to practical experiences to promote a safe and respectful environment for all. After the first training course, participants were provided with the most general knowledge and understood the important factors to promote an inclusive working environment, including: safe working environment, ensuring respect respect and encourage diversity and differences.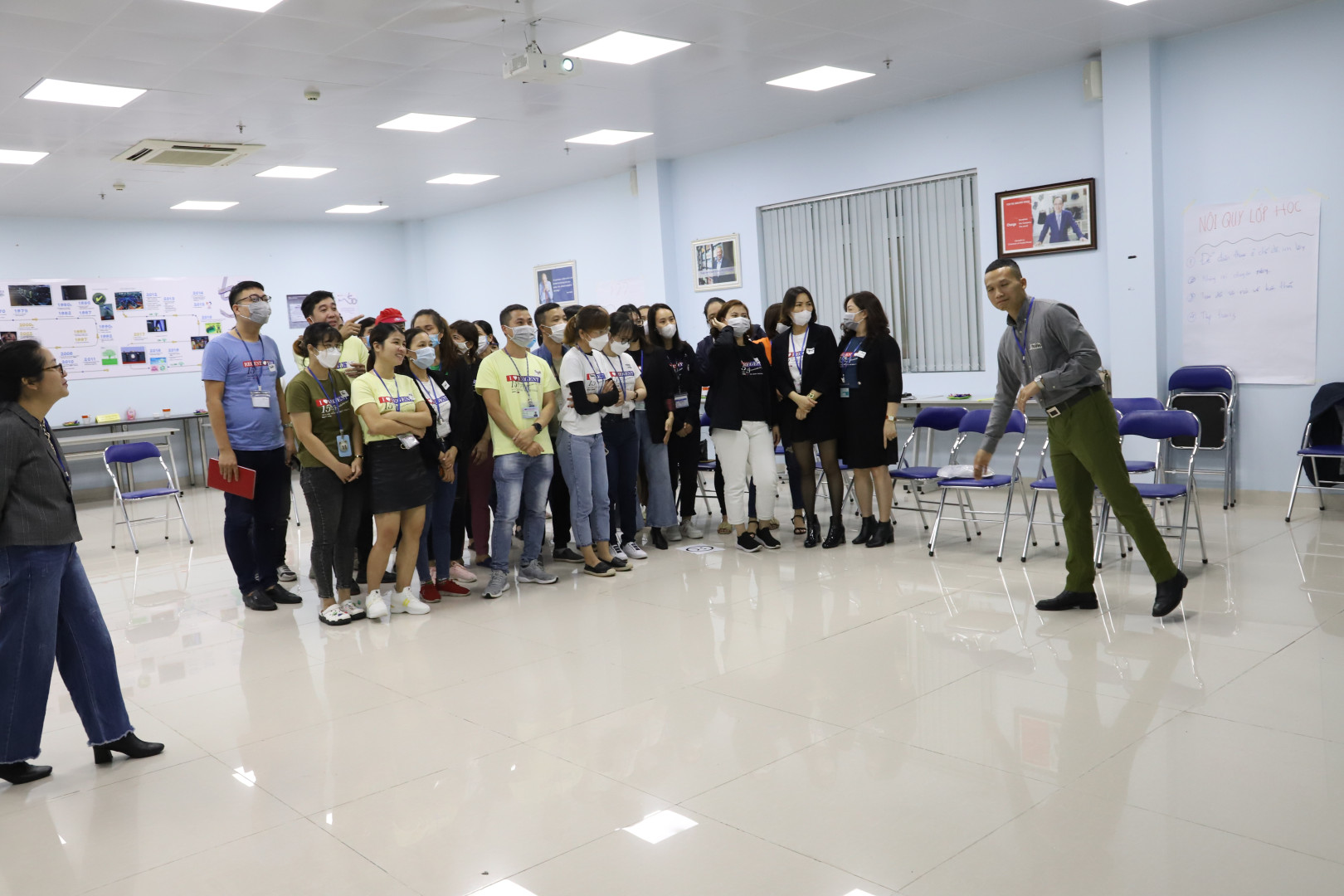 At the beginning of the training session, participants shared their own perspectives about a desirable working environment, an environment where employees feel really attached like their second home. After that, everyone together experienced a number of situations, stories, shared their views on a number of topics related to discrimination, prejudice, bullying at work, et cetera.
Everyone had their own thoughts, feelings and opinions. The group discussion was presented in different forms such as drawing, telling stories, acting with engaging content and realistically describing situations that employees encounter in the process of working. Mentors only suggested and helped them realize the elements that need to be ensured to promote an inclusive working environment where everyone is respected. The class atmosphere was lively, participants were very excited about the content being discussed.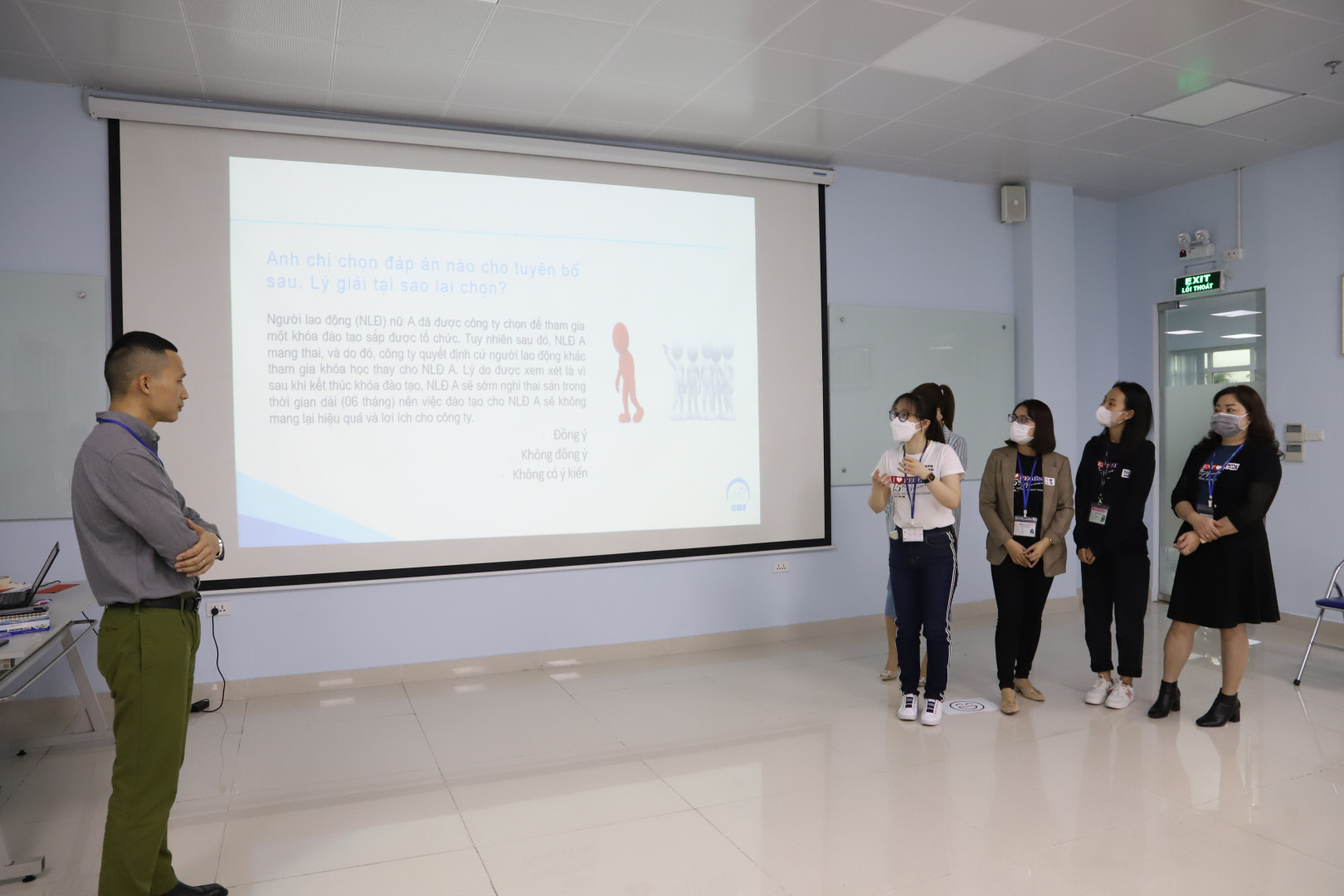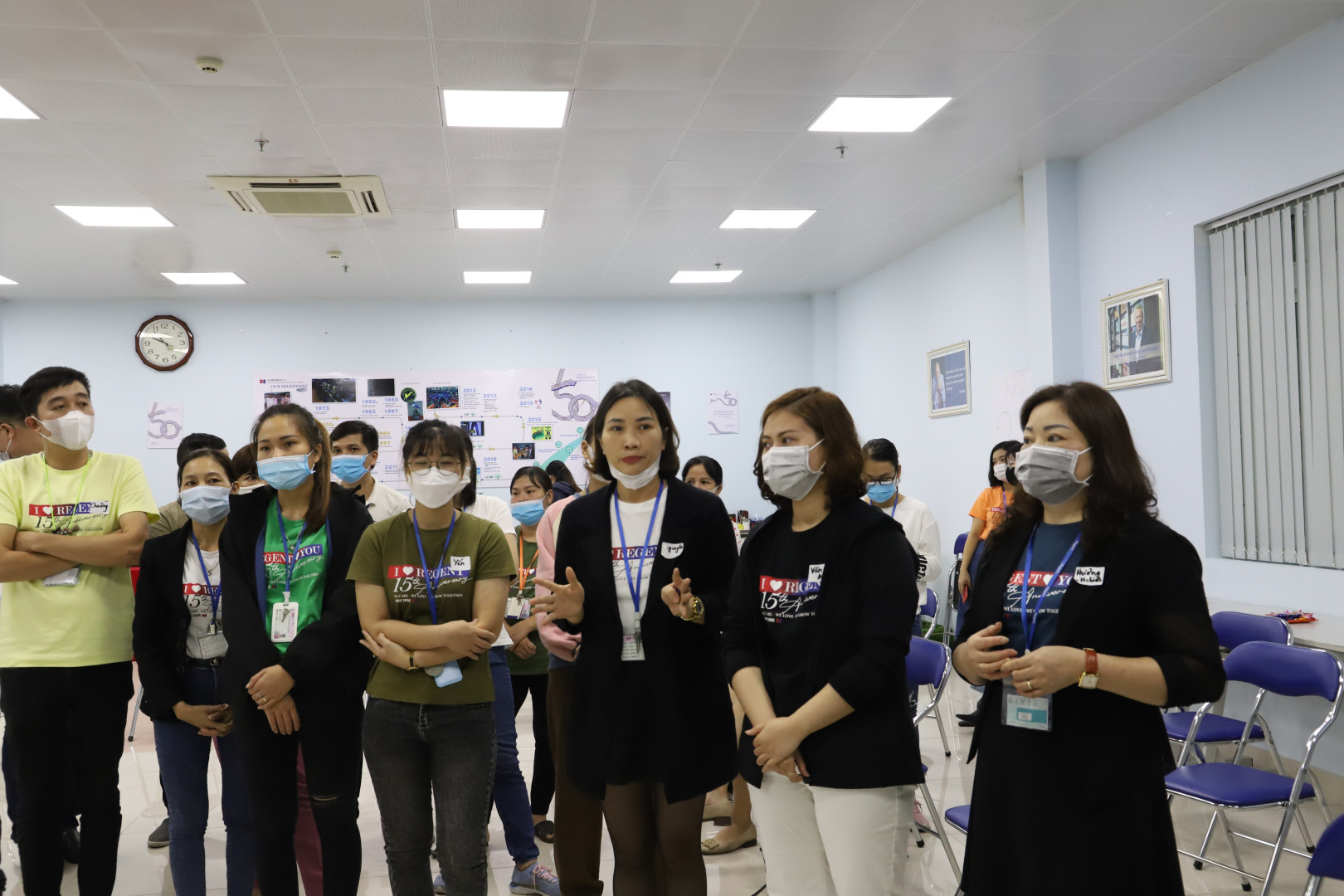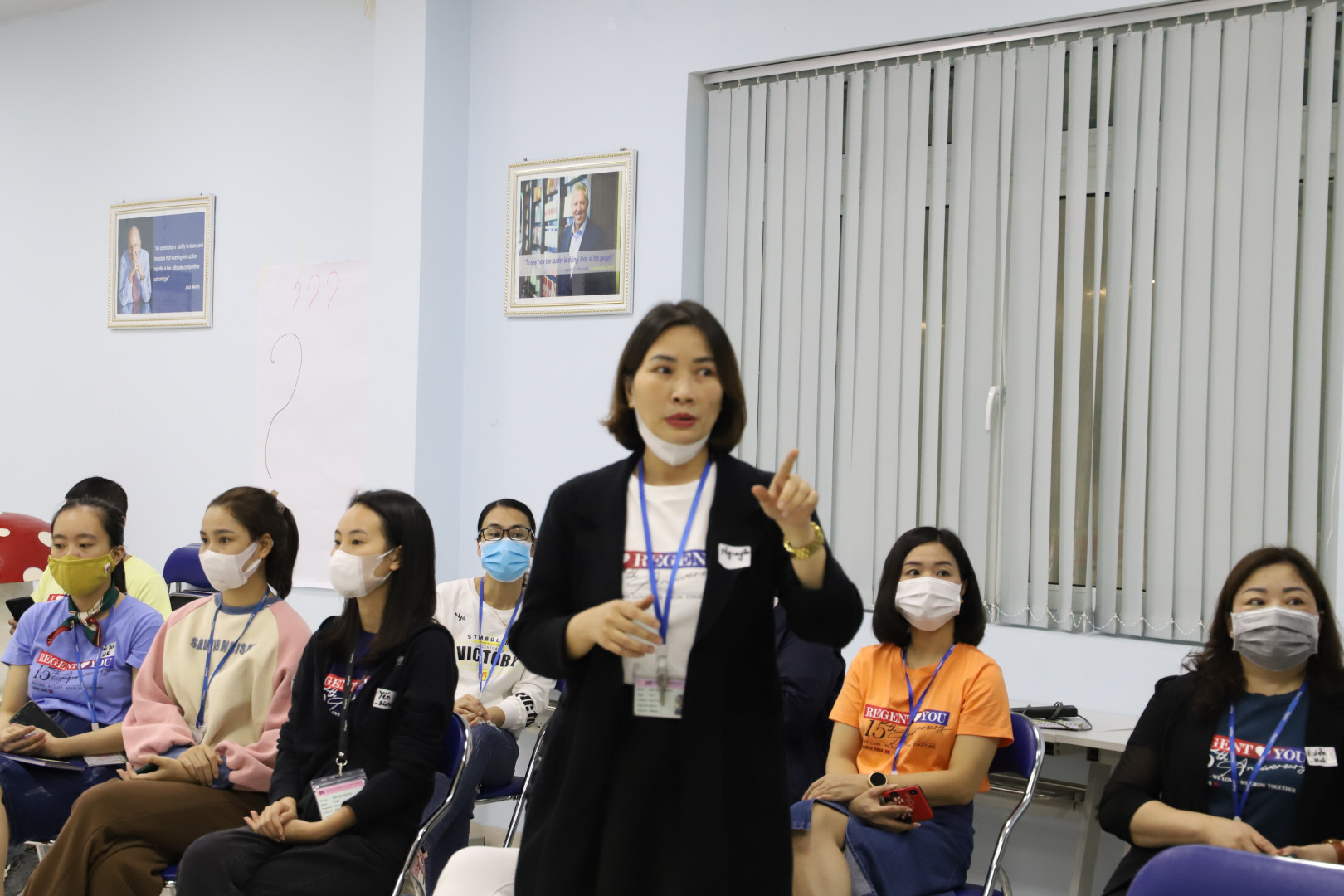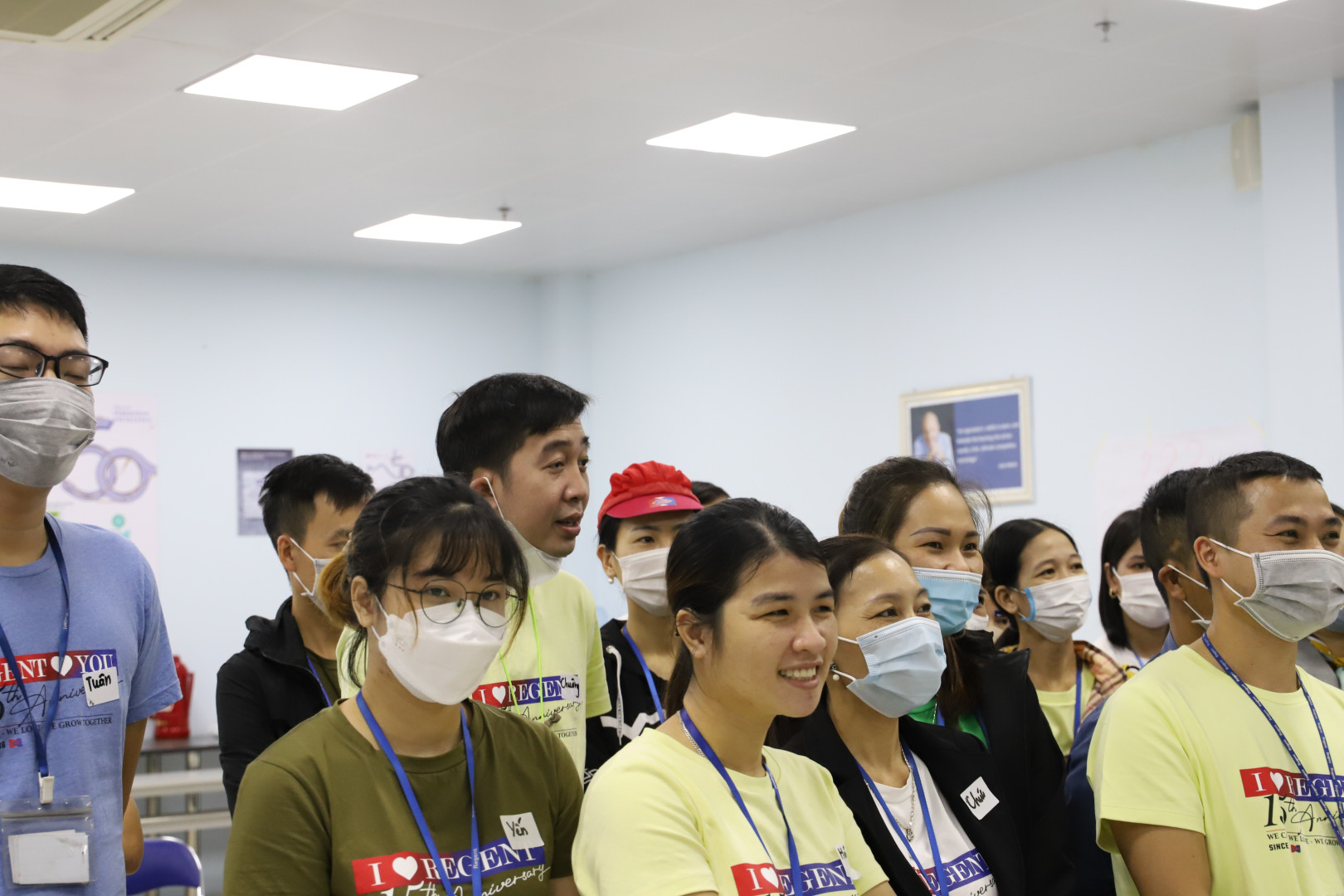 During the second online training session, participants continued to discuss Safe and Diverse Work Environments. The online format encouraged employees to share more on the online chat with the moderator to share a variety of information and express the views and opinions of each individual participating in the training. At the end of the training course, the quick assessment results for the participants showed that they were quite impressed with the contents of the two training sessions. At the same time, everyone shared that this is an interesting topic, associated with their work, through the training, everyone has gained useful knowledge and hoped to have more training courses about these topics.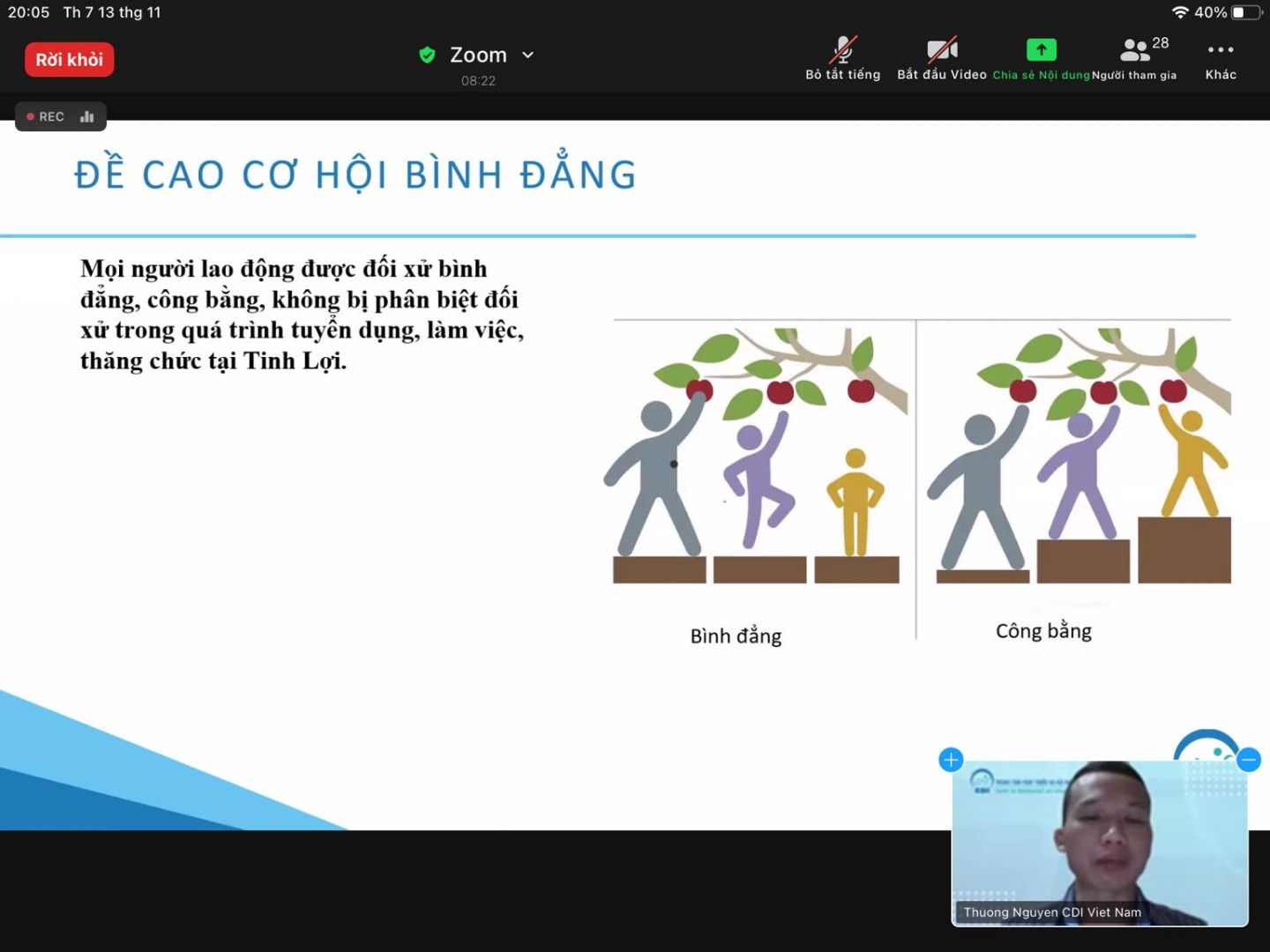 These training sessions are part of the project "Promoting sustainable development of the textile industry in Asian countries (FABRIC)" funded by the German Agency for International Cooperation (GIZ). The project's objective is to improve working and production conditions in the Asian textile industry in Bangladesh, Cambodia, China, Pakistan, Myanmar (since 2016) and in Vietnam (starting in 2020). The project works in collaboration with local factories, business associations, relevant ministries, trade unions, civil society and international fashion brands to jointly improve economic conditions, society and environment in the industry by focusing on regional dialogue and knowledge exchange, cooperation with the private sector, social and labor standards, gender equality and the environment.
In addition to organizing training, CDI also conducts various other activities such as designing leaflets about basic local services for migrant workers, PR for 10 core groups of workers, develop guidelines for inclusion in the workplace, organize communication campaigns to promote an inclusive working environment, etc.
CDI Vietnam.
Share: