CDI and Hai Duong Trade Union holds "Gender equality – Courage to overcome barriers" event
What is gender equality? How is sexual harassment demonstrated? What is gender-sensitive leadership? Why implement gender equality in the workplace is necessary? What are the barriers to gender equality? Why is it important to have the courage to overcome barriers?
These questions were mentioned in the initiatives of 3 core groups of workers from garment enterprises in Hai Duong and discussed during the event by gender experts and representatives of trade unions and businesses in the "Gender equality – Courage to overcome barriers" event that took place on the evening of June 12, 2022 at the Cultural House of Doc Lap residential area, Ai Quoc ward, Hai Duong city and organized by the Center for Development and Integration (CDI) in collaboration with the Hai Duong Union.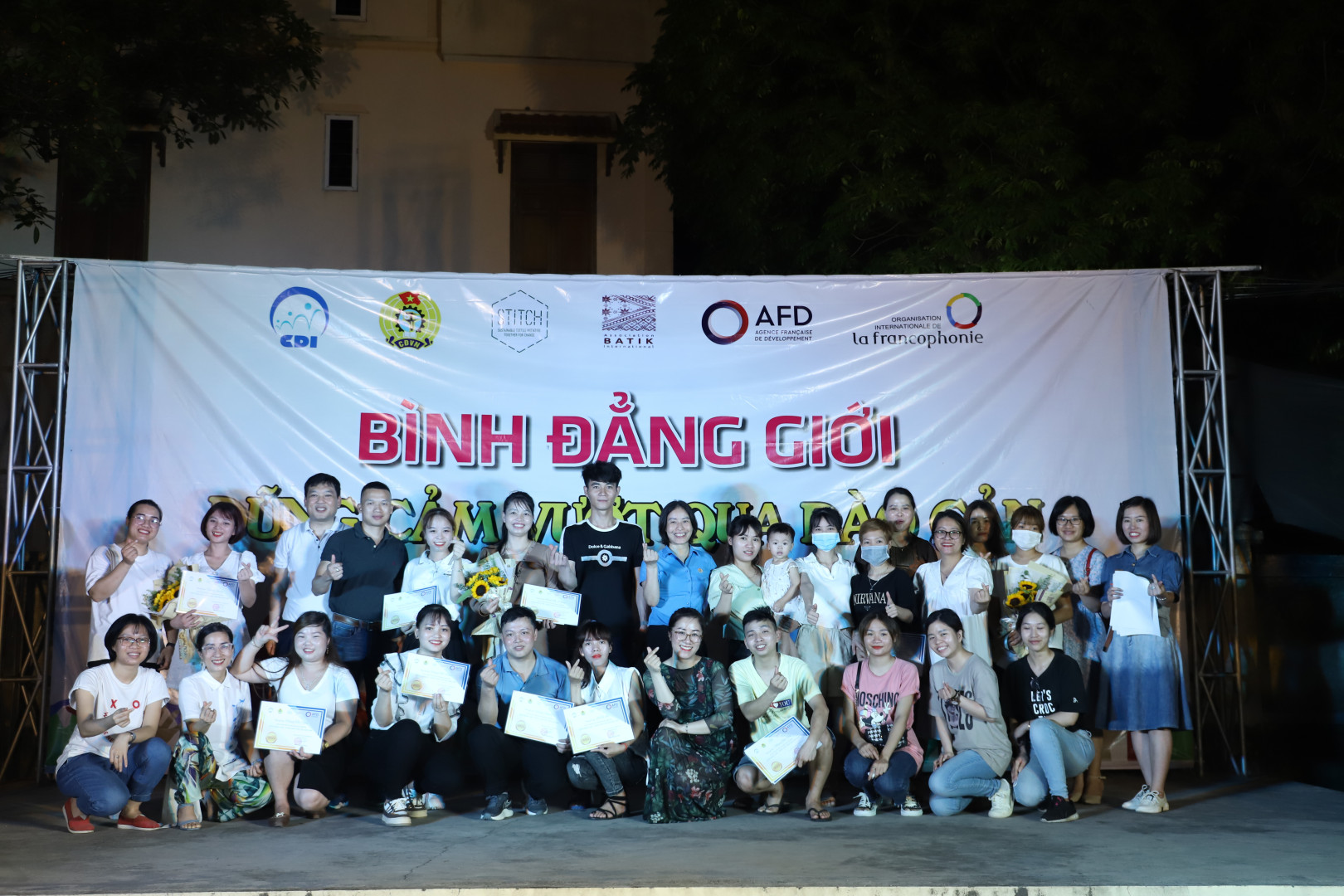 Organizing committee and core worker groups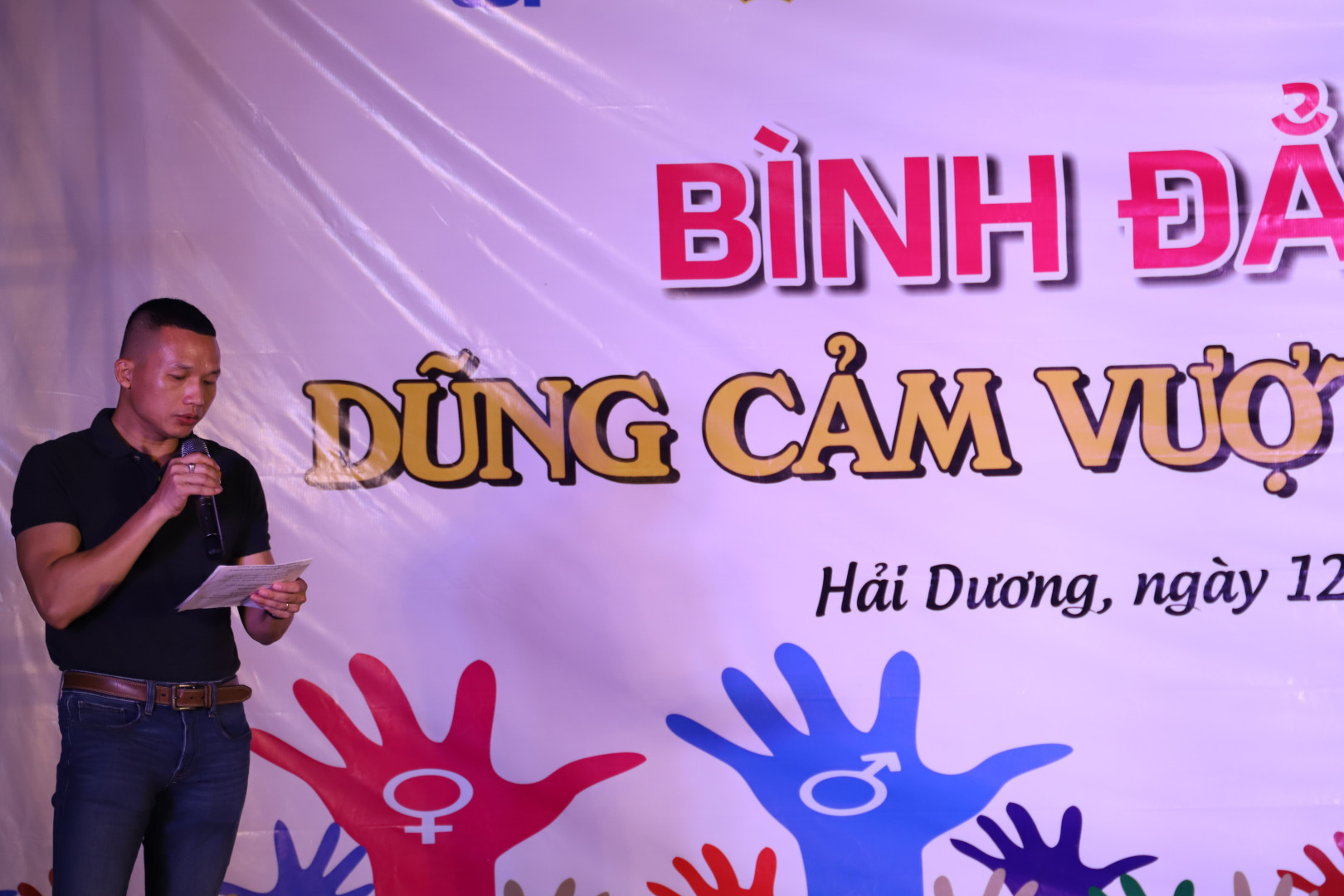 Mr. Nguyen Quang Thuong – CEO of CDI gave the opening speech
The event is under the framework of the project "Improving women's living and working conditions by creating favor conditions for them and better coordination among stakeholders in Hai Duong and Vinh Phuc" implemented in Nam Sach industridal area of Hai Duong Province and Khai Quang industrial area of Vinh Phuc Province from March 2020 to August 2023.
After nearly 3 years of implementation, the project has achieved great results, gained recognition and support from many stakeholders involved such as the Hai Duong Provincial Labor Confederation, all levels of government and many department,  unions and local businesses.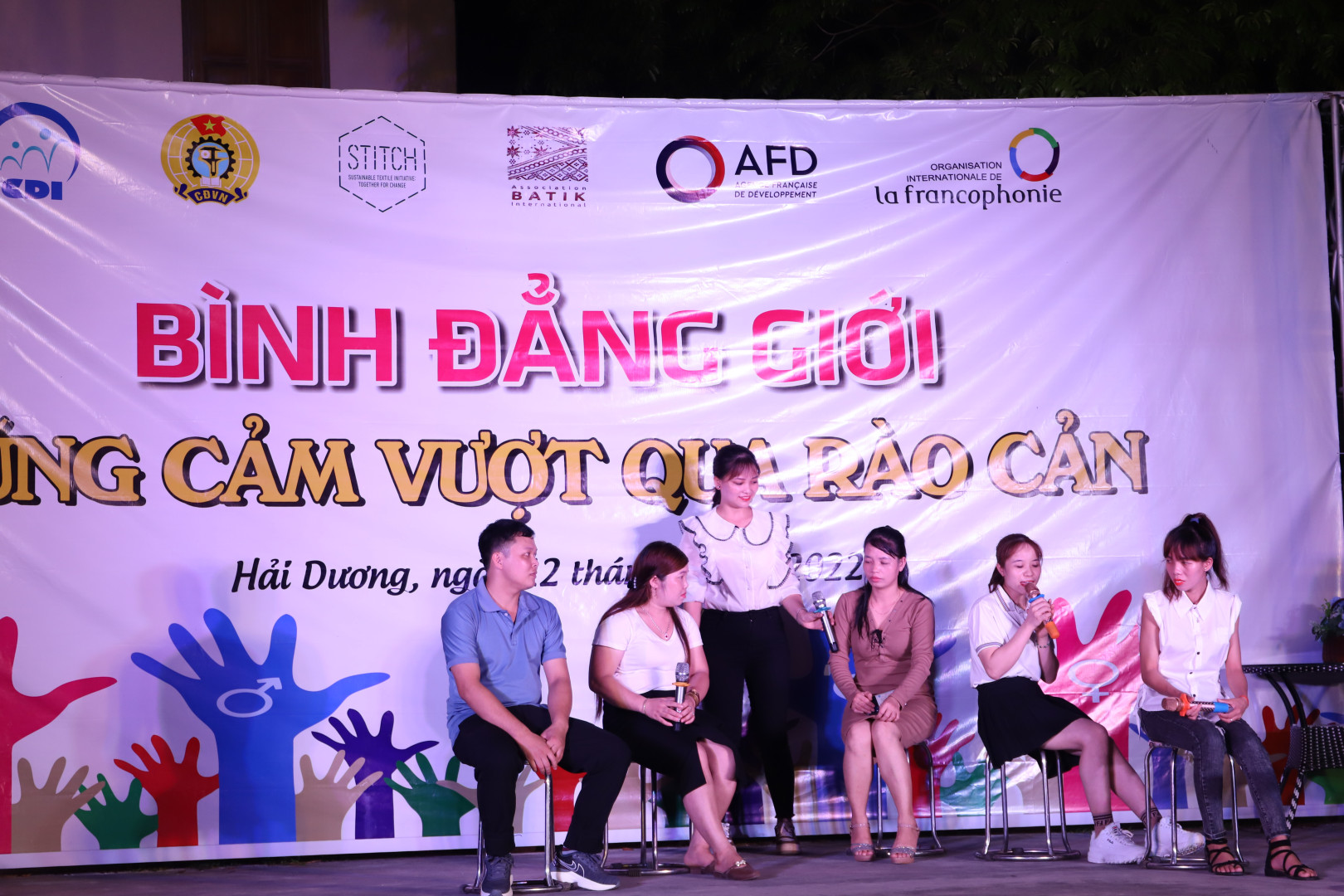 A scene about the leadership of female workers
Since the beginning of the project, many diverse activities have been built and designed to target migrant workers in the area such as: Establishing and maintaining core groups of workers, organizing training courses, media events, activities associated with businesses such as training, dialogues, media events, etc. The activities mainly revolved around topics related to labor laws, information on insurance, marriage and family, leadership skills, gender equality, anti-discrimination, etc.
After more than 6 months of planning, organizing and training, 15 workers from 3 core groups of workers have launched 3 communication initiatives on Anti-Sexual Harassment, Anti-Discrimination and gender prejudices, leadership role of female workers in the workplace under various forms (radio, video clips, plays).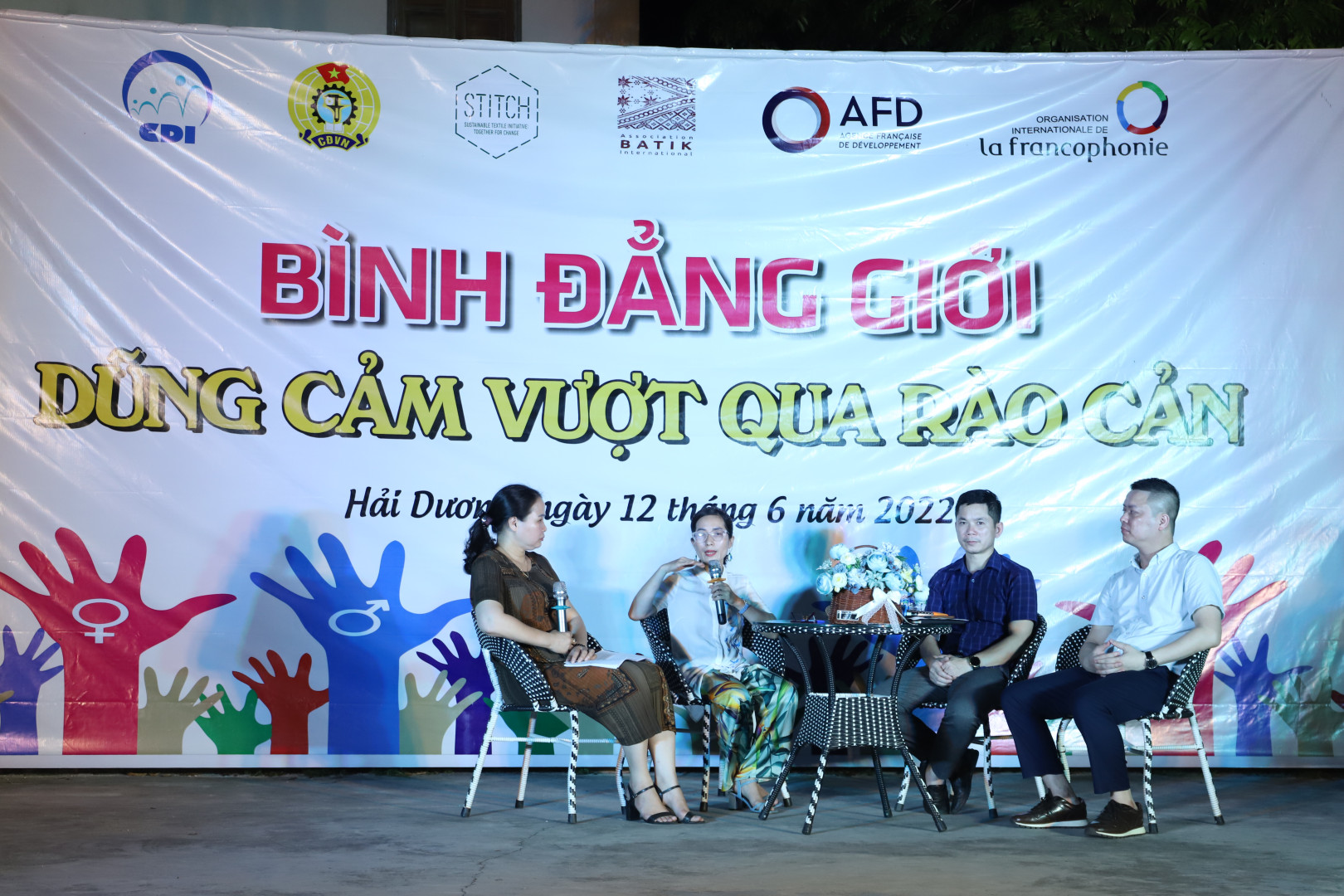 The experts mentioned many solutions towards gender equality in a substantive manner.
According to Ms. Tuyet Anh – a gender expert – the implementation of gender equality will bring benefits to both sexes, so this is not and should not be women's business, but should be concerned by both genders. What Ms. Tuyet Anh emphasized is that we should have the courage to SPEAK UP when we witness or are sexually harassed, because silence itself will make bad behavior more likely to continue.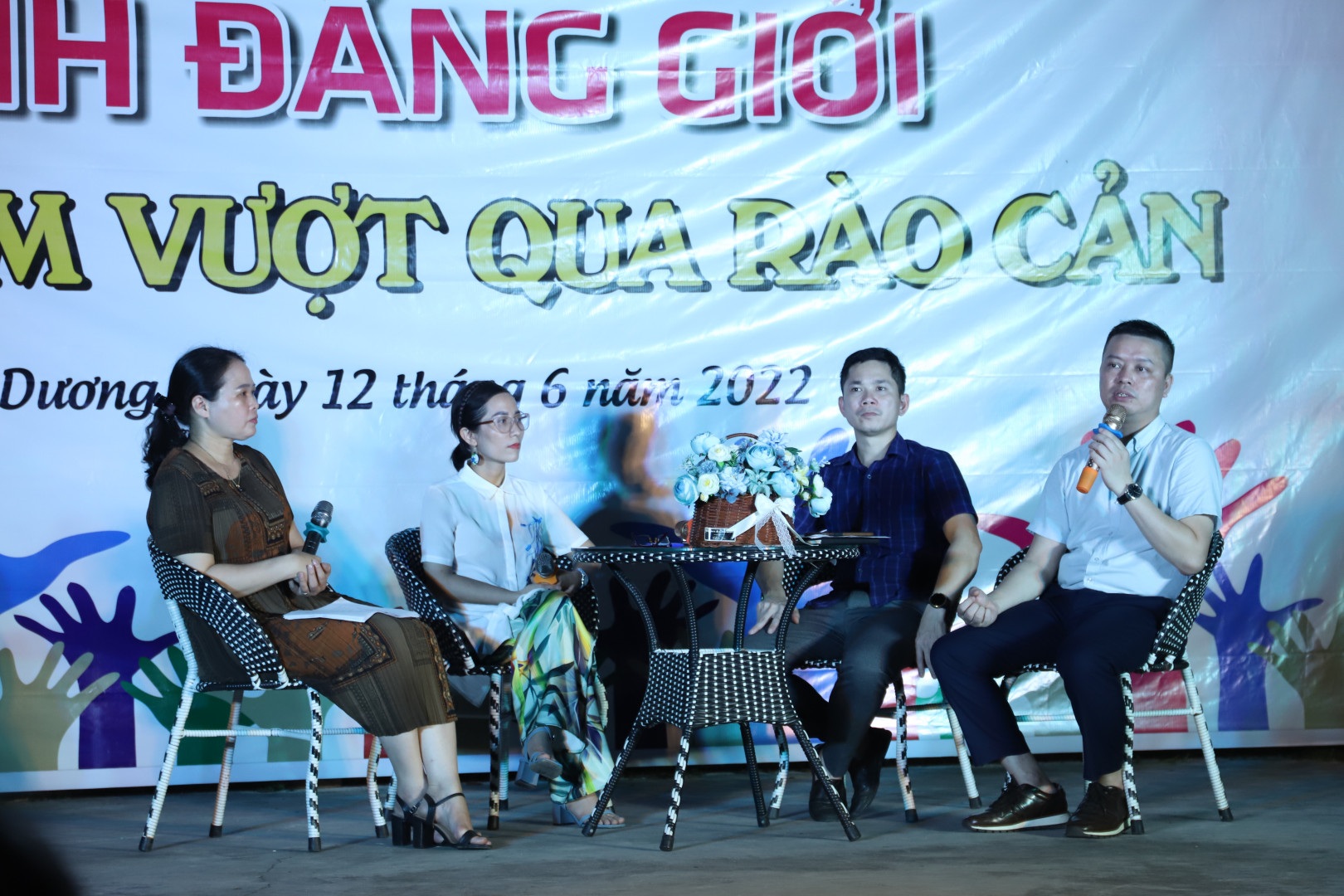 The experts talk on the topic: "Gender equality – Courage to overcome barriers"
Mr. Tran Van Tu – Director of Administration and Human Resources of Bluecom Vina Company – shared that the most necessary thing is that each person must equip themselves with knowledge about gender equality, sexual harassment in the workplace, and take courage to overcome barriers of fear and prejudice in order to jointly build an equal and healthy working environment. Business leaders also need to make gender equality a priority in their human resources policies.
The workers said that through training activities as well as through carrying out the group's initiative, they have been equipped with knowledge and skills related to gender equality and combating sexual harassment. These knowledge will be spread to their friends and colleagues, applied in real life and workplace to ensure gender equality is implemented in a substantive and effective way!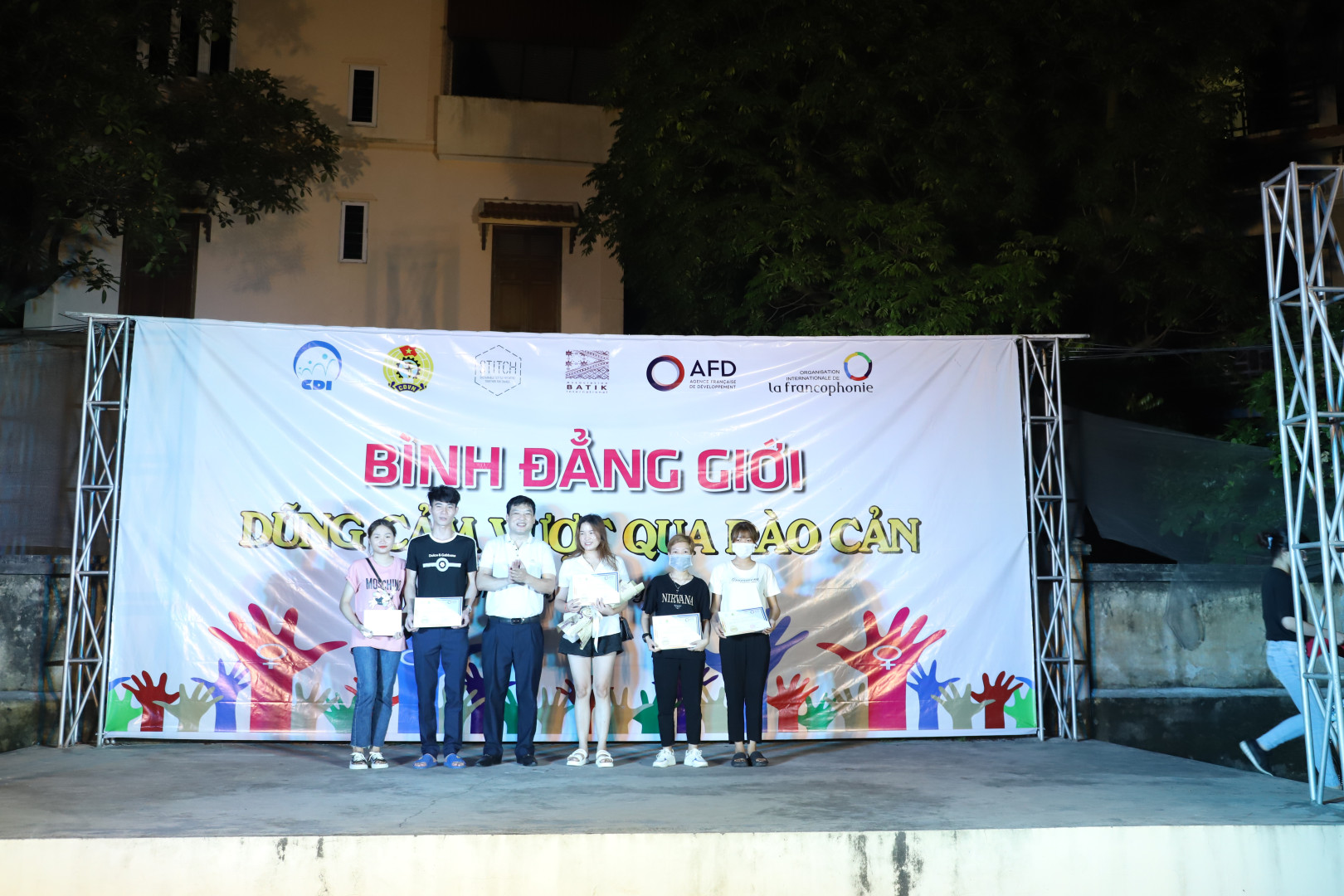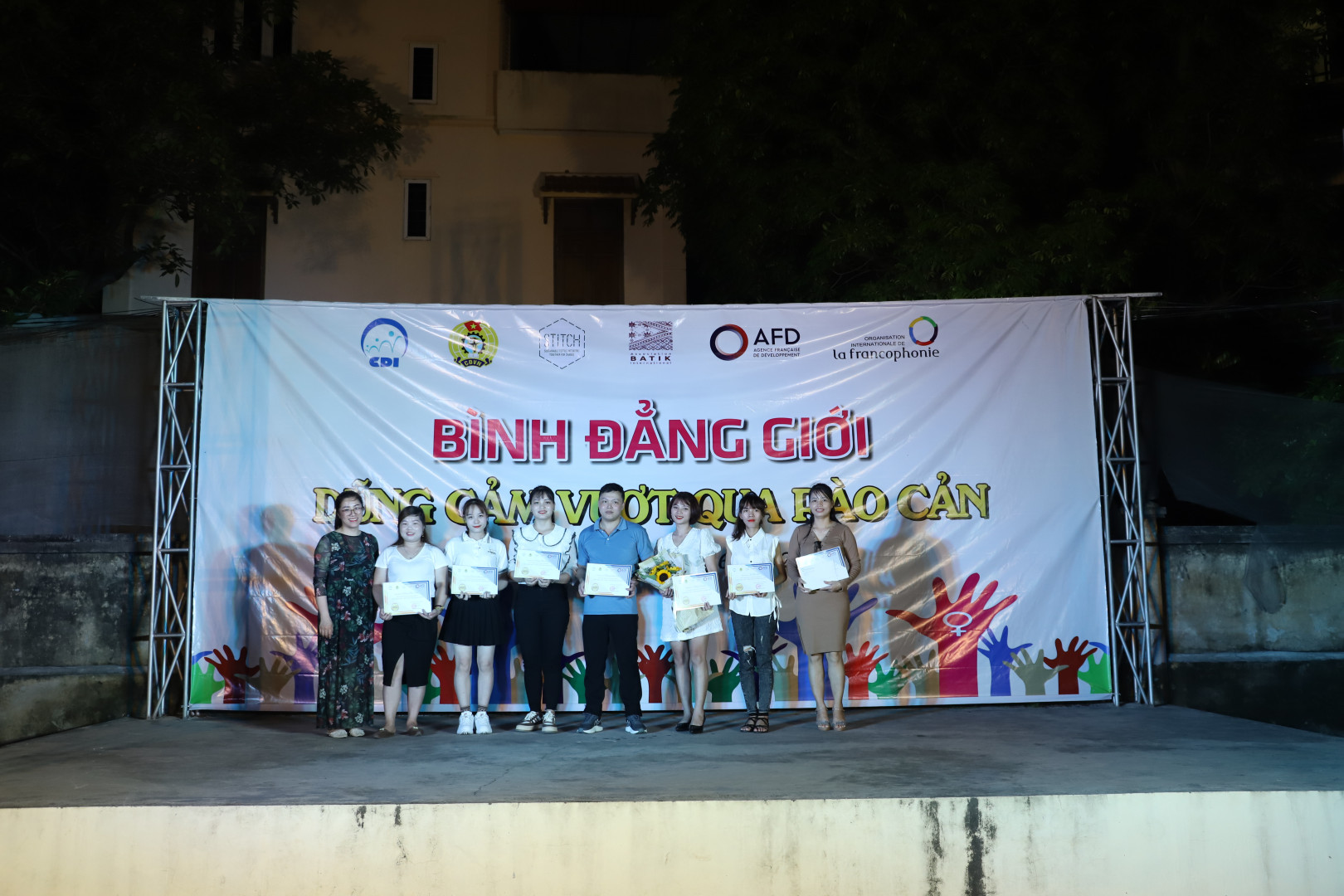 Workers participating in the initiative receiving thank you letters and gifts from CDI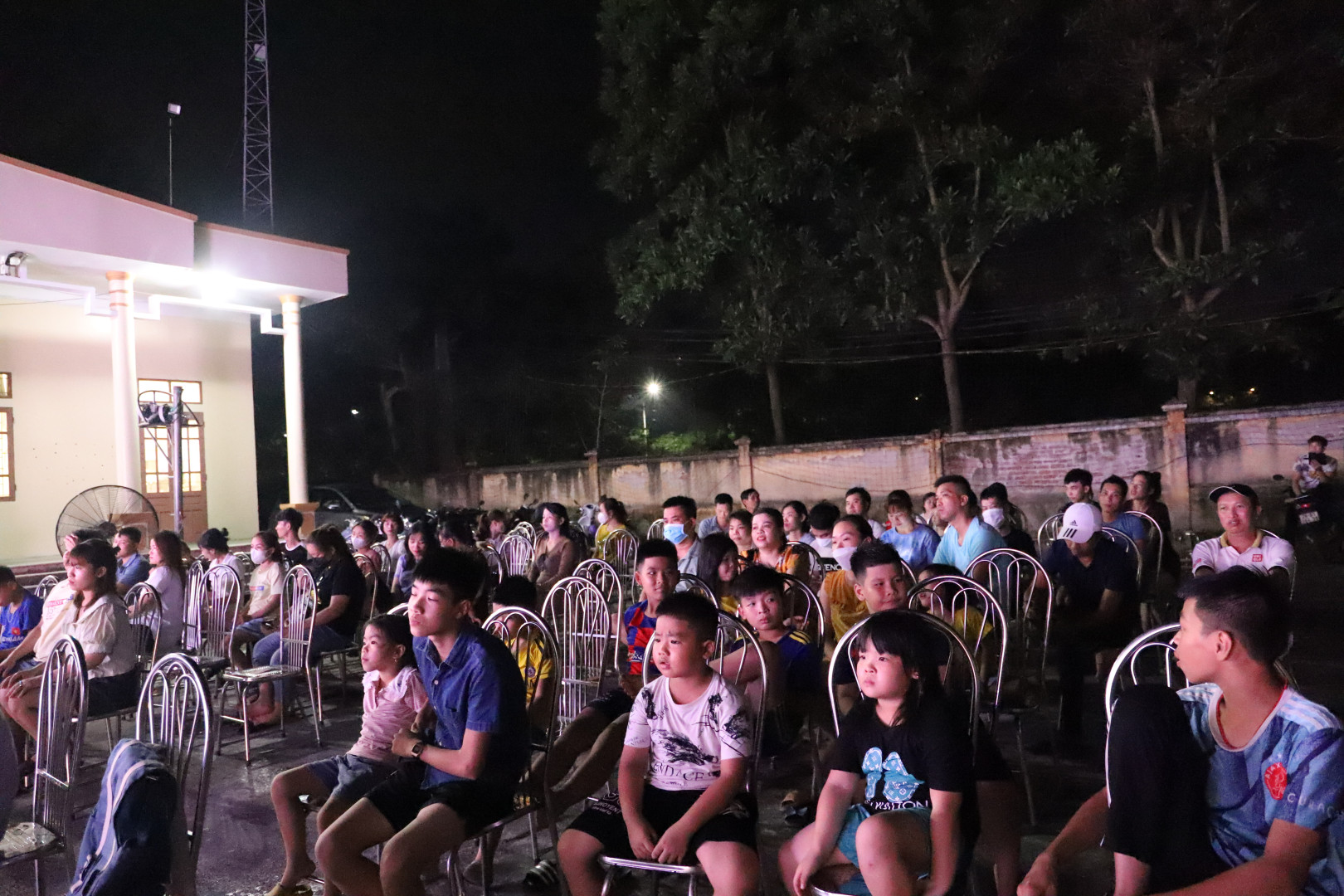 Local people and migrant workers attended the event
CDI Vietnam.
Share: