BTAP sends the Vietnamese National Assembly Recommendations for the Draft State Budget Estimation 2022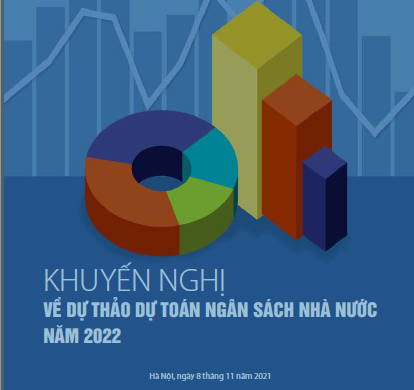 After holding the seminar "Suggestions to the Draft State Budget Estimation 2022 – The ability to meet Social Security goals" on November 5, on November 8, 2021, the BTAP Budget Transparency Alliance sent the Recommendations for the State Budget 2022 to the Ministry of Finance and the Office of the National Assembly.
The recommendations were developed by the Center for Development and Integration (CDI) and the Vietnam Center for Economic and Strategic Studies (VESS), two members of the Budget Transparency Alliance (BTAP).
The content of this recommendation was compiled based on the contributions of social organizations, youth organizations, workers, experts, and media agencies on the Draft State Budget Estimation 2022.
The recommendations consist of 3 parts. Part 1 recognizes the positive points of the Draft. Part 2 offers some points need to be examined. Part 3 focuses on commenting on spending on social security, which the authors considered as a special task of the 2022 State Budget.
Previously, on October 22, 2021, implementing the provisions of the 2015 State Budget Law, the Ministry of Finance announced the "Public report on the state budget estimation in 2022 the Government submits to the National Assembly" (also known as the Draft State Budget Estimate in 2022), and encouraged organizations and individuals to contribute ideas to the Draft.
Today, 9/11, continuing the 2nd Session of the 15th National Assembly, the representatives continued to discuss many issues, including those related to the results of the implementation of the socio-economic development plan in 2021; the socio-economic development plan in 2022; implementation of state budget in 2021, state budget estimation, central budget allocation plan in 2022 and financial plan – state budget from 2022 to 2024.
This document would help the National Assembly representatives have more information in the process of discussing and deciding on the State Budget Estimation in 2022.
Please see the Recommendations' details HERE.
CDI Việt Nam.
Share: