Start-up training course: "Creating happy agriculture"
At Vietfarm Quoc Oai Sample Farm, in 3 dáy from April 1st to April 3, 2022, Center for Development and Integration (CDI) held a start-up training course called "Creating happy agriculture" " with the participation of more than 20 students from 7 provinces (Dong Nai, Bac Giang, Vinh Phuc, Hai Phong, Thai Nguyen, Hung Yen, Hanoi).
Content of the course:
🌱 Cyclic farm planning and mastering processing technology: helping trainees to set up a drawing of a circular farm plan and some processing technologies.
🌱 Cultivation techniques and technical economic accounting: provide students with technical content on organic farming. Students are allowed to practice secondary microbiology; Prepare Economic Accounting for the crops being done or expected to do. Students know how to calculate costs, shape production plans and calculate plans to bring products to the appropriate market before production.
🌱 Solutions for sustainable agricultural farms and application of traceability in farming: Students know how to make organic and nutritious fertilizers with plants through the application of microbial composting, know how to trace product origin through EGAP digital technology application.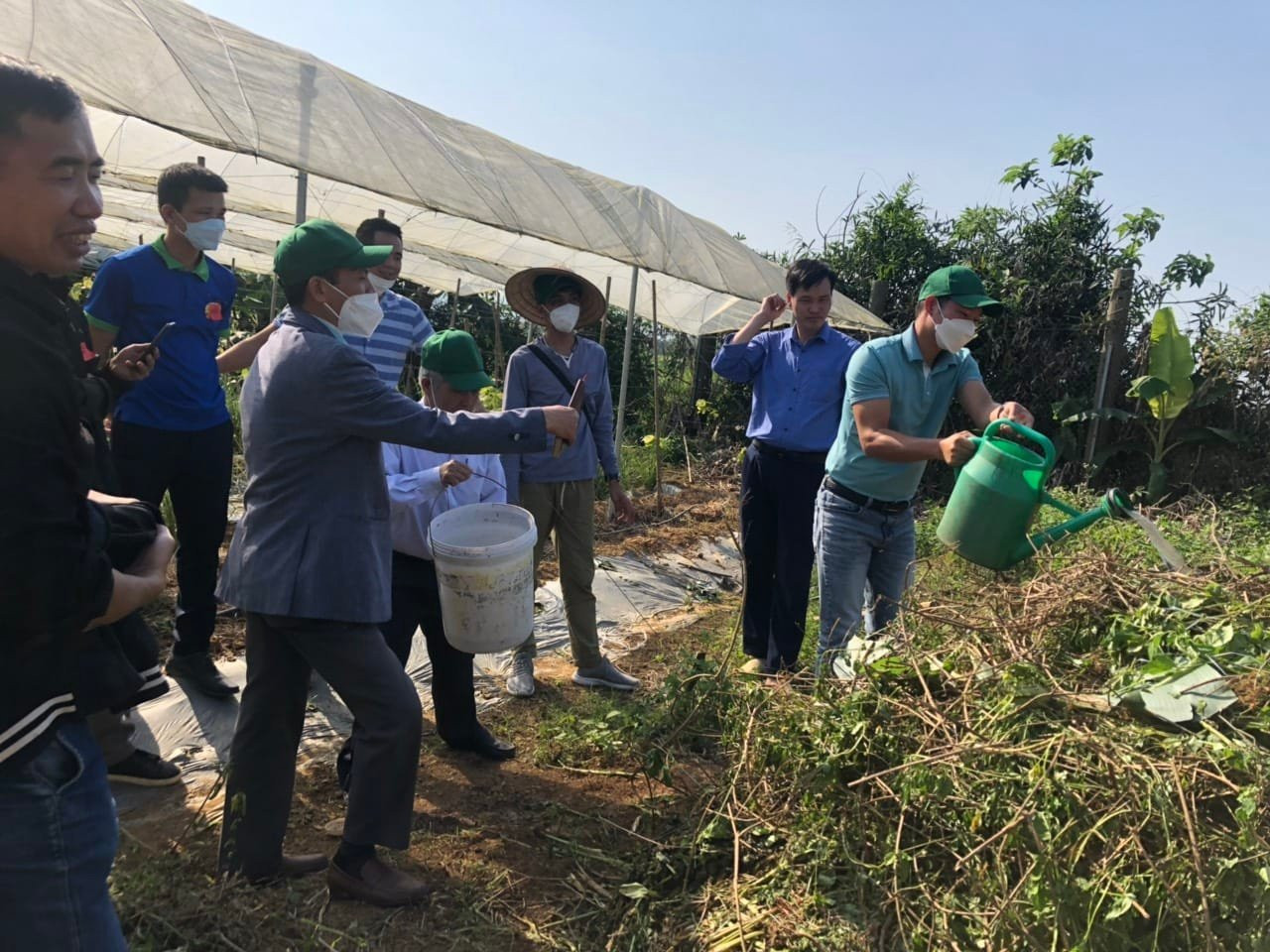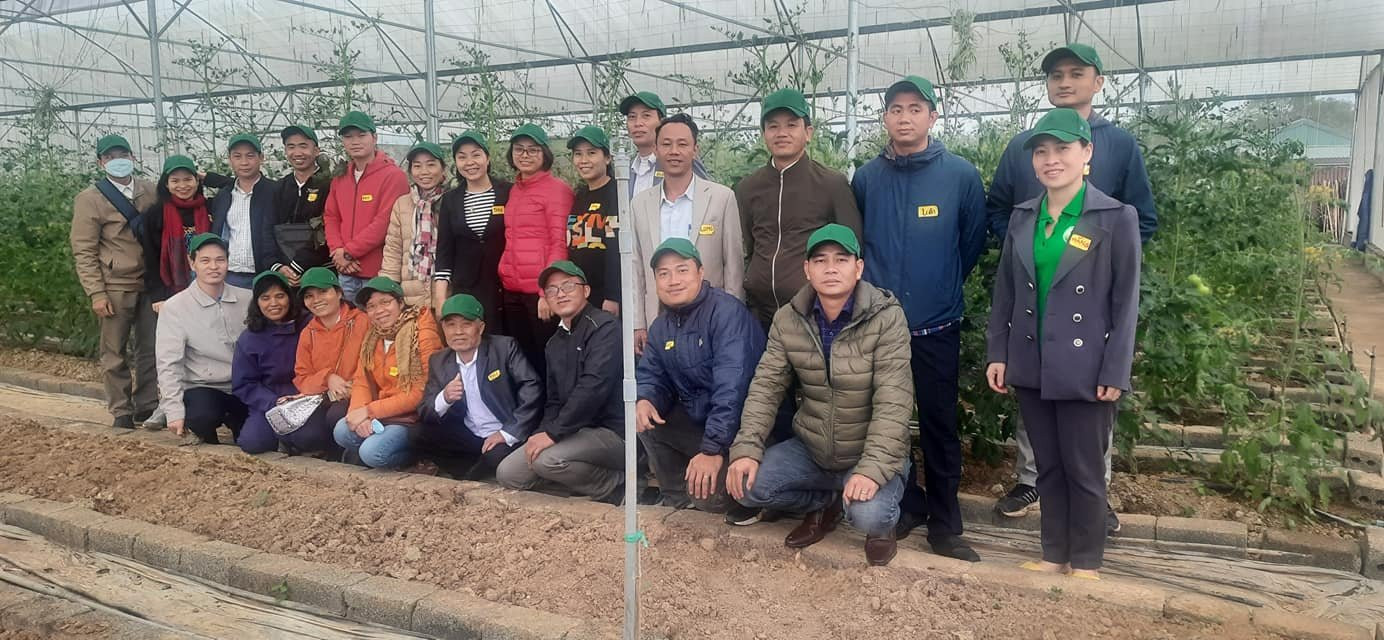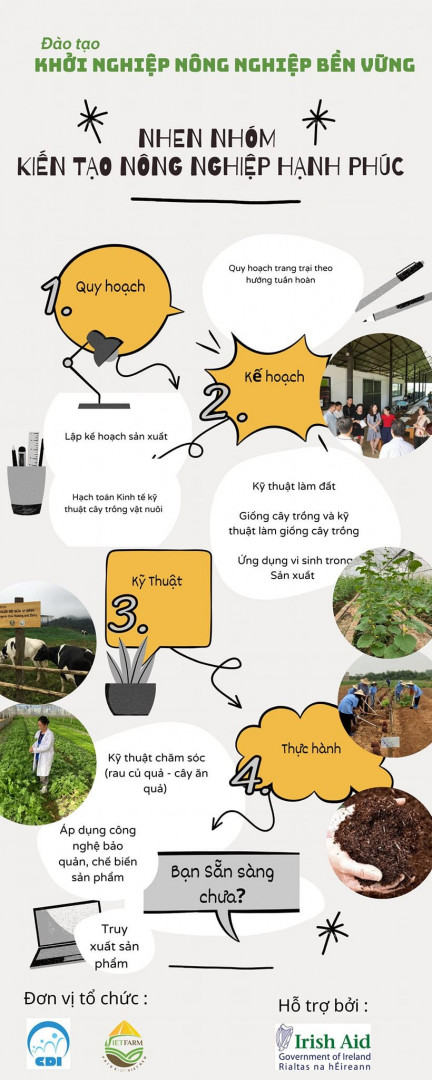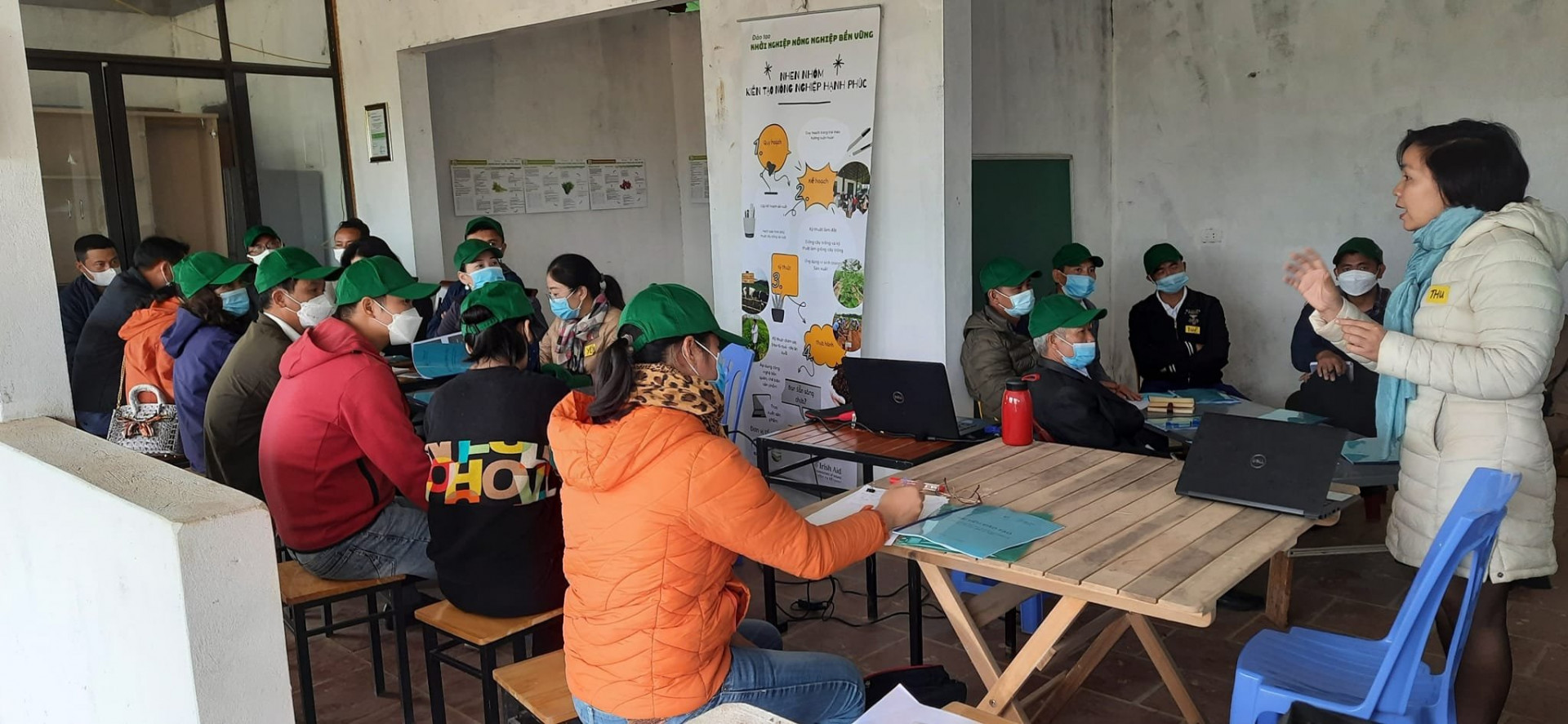 The theoretical knowledge applied at the model farm help students absorb faster and more excitedly.
Please download the training materials at the link: https://bit.ly/KientaoNNVietFarm
💥💥 The next training course will take place in Moc Chau, Son La from April 8-10, 2022 with techniques on tillage, application of microorganisms in agriculture and breeding. These will be the bricks that create the foundation for students to continue on the path of Creating Happy Agriculture.
The Center for Development and Integration (CDI) implements the Training Program – Agriculture Entrepreneurship under the support of the Irish Development Authority in Vietnam (Irish Aid). The program aims to improve sustainable production capacity for farmers, production groups, and young people starting their careers in crop and livestock production from regions across the country.
For more information, please contact: Center for Development and Integration (CDI) Address: 16th floor, number 169 Nguyen Ngoc Vu, Cau Giay district, Hanoi – Tel: + 84 934 133 413
CDI Vietnam.
Share: