CDI supports women to develop sustainable livelihoods in Moc Chau – Son La
On April 9, 2022, the first dairy farming group following the sustainable dairy farming model, applying high technology, run by women, supported by CDI, was launched in sub-zone 34, Tan Lap commune. , Moc Chau district, Son La province.
According to the plan, CDI will support 6 groups of women raising dairy cows in Tan Lap, Moc Chau, each group has 2 dairy cows. After 32 months, each group will have 4 regular milking cows, the total production of 24 cows is estimated at 144 thousand liters of milk in the first year and increasing every year. On average, a dairy cow produces 20 liters of milk per day at the purchase price of 16,000 VND/liter, 30% higher than the market rate.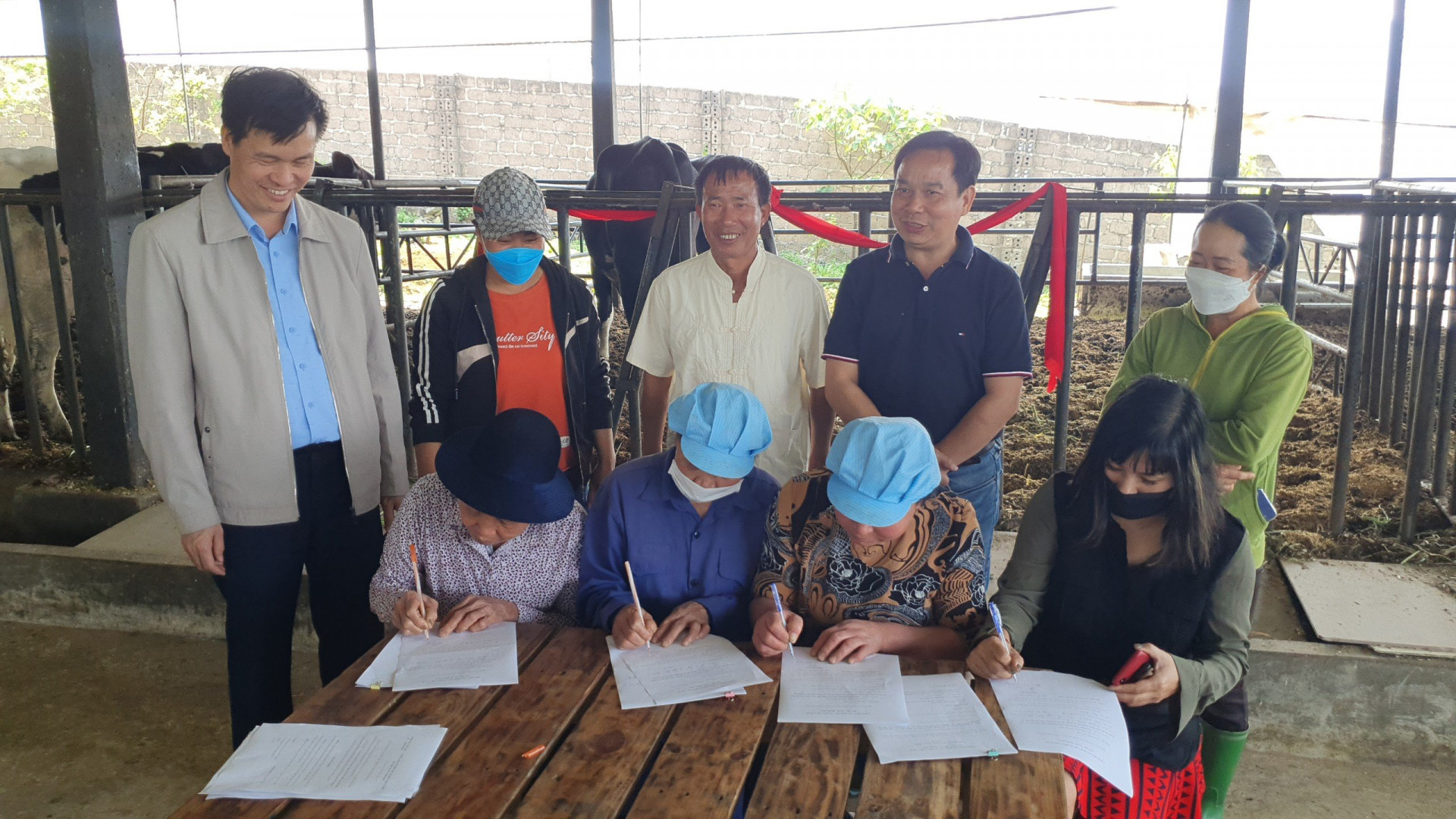 The project "Improving Livelihoods through Value Chains and Market Access for Agricultural Producers" supported by Irish Aid and the Livelihoods for Dairy Women project funded by OIF will be implemented to supporting nearly 36 members of the dairy cooperative group who are women from Tan Lap commune, Moc Chau. In addition, a team of veterinary staff will be trained in dairy cow care and breeding techniques in Dairy farming, nutrition and feed for dairy cows through growth stages, common diseases in dairy cows and their treatment, methods of waste treatment in livestock by microbiological technology…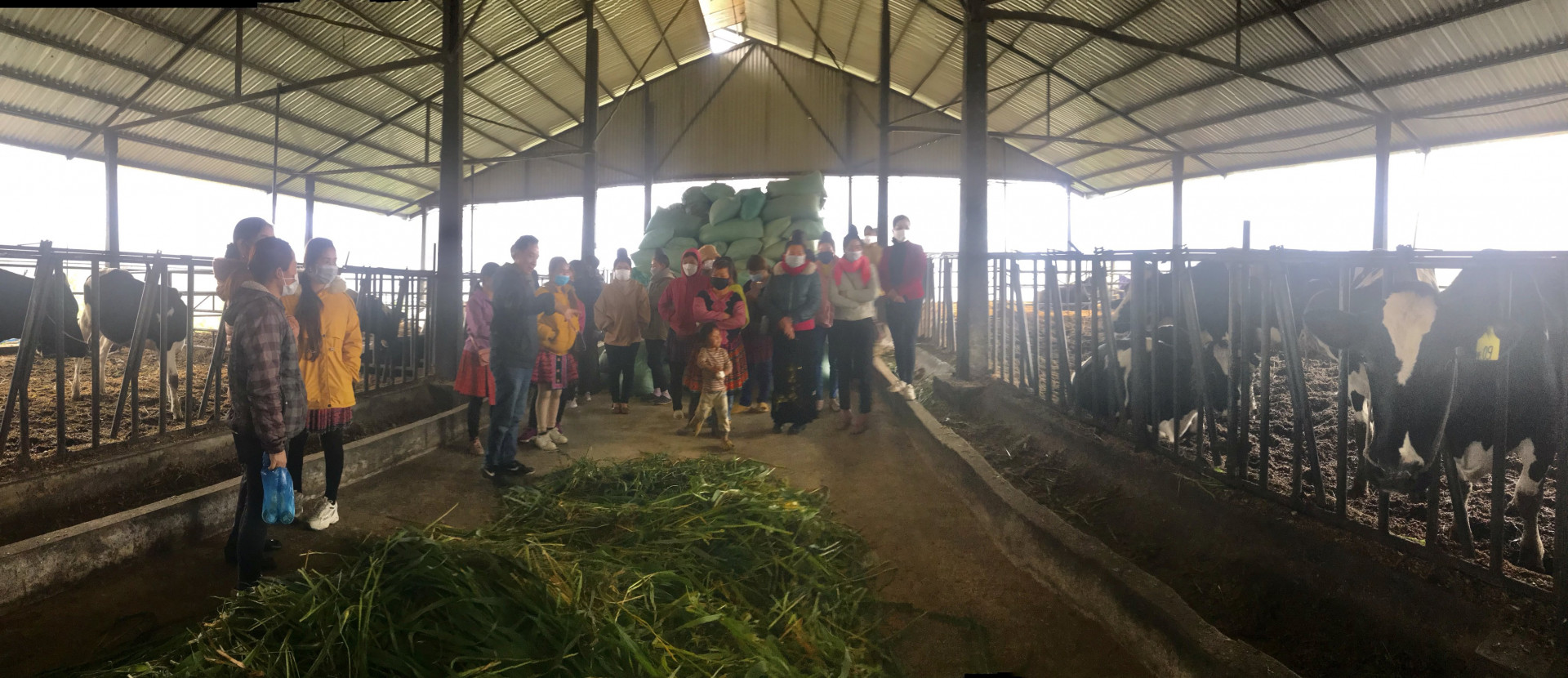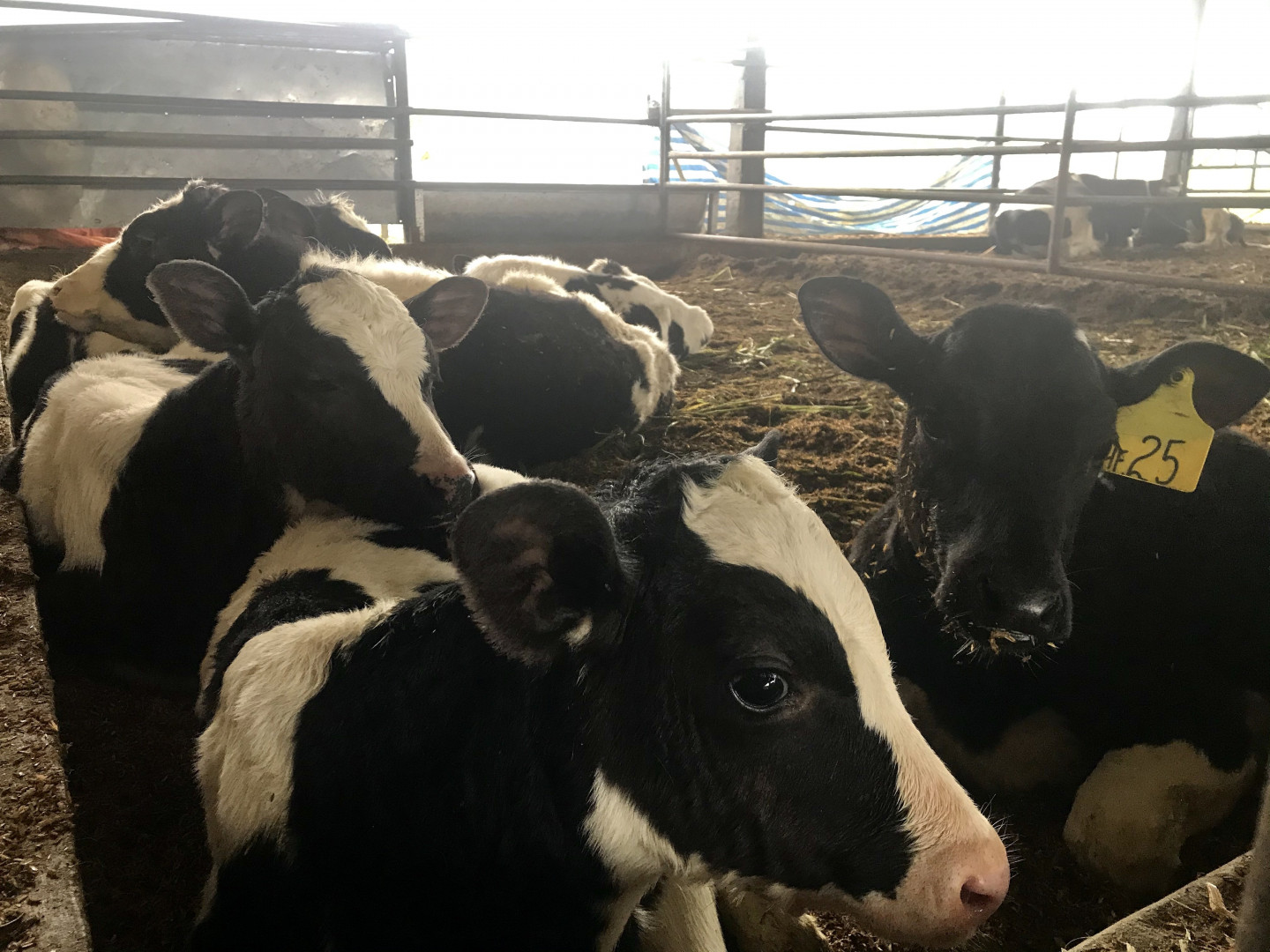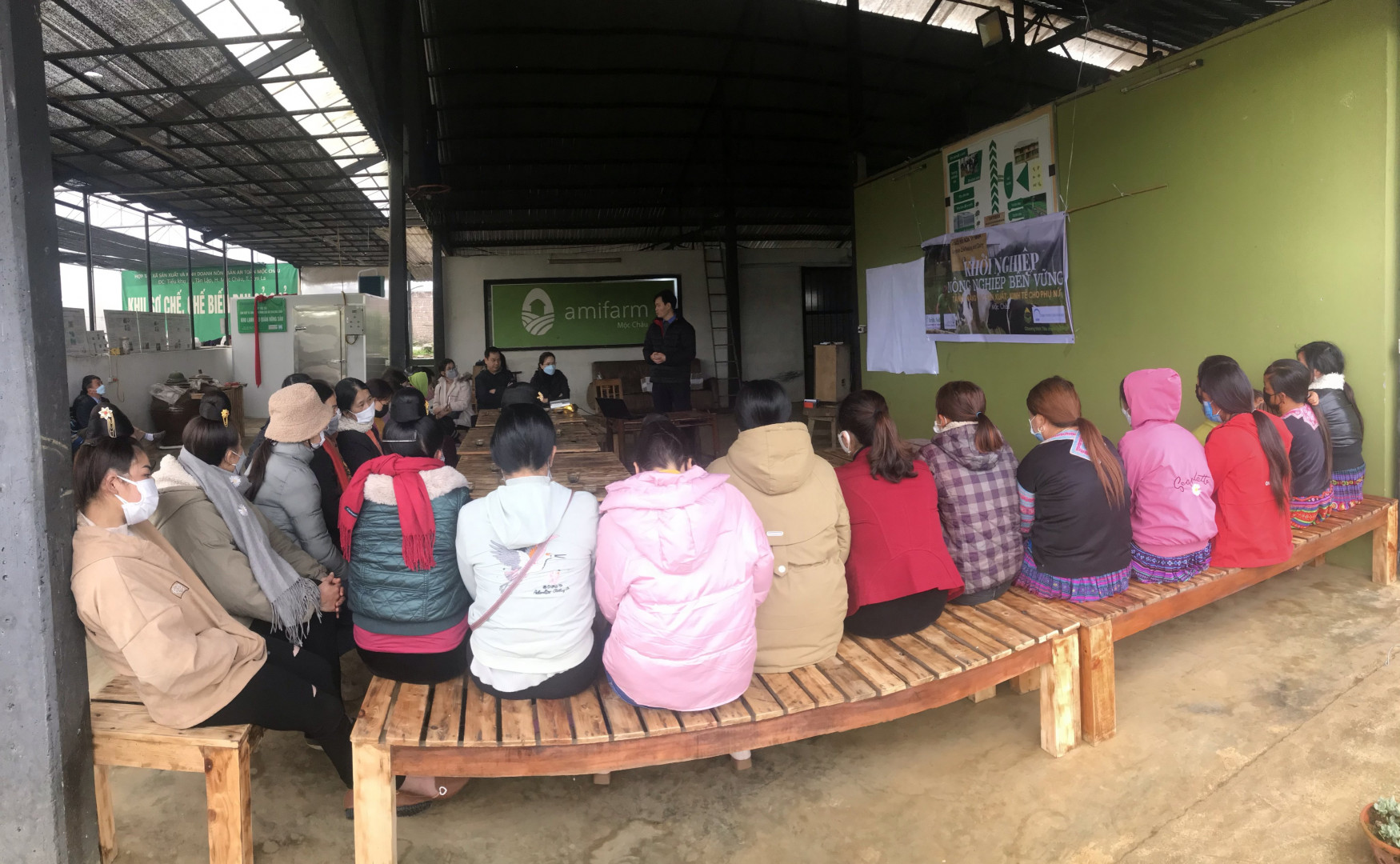 Moc Chau is a land of great potential, but farmers are affected by climate change, crop failure, hail, lack of water, or good season but low income. CDI with the support of Irish Aid and OIF will develop a model of microbial dairy farming as an alternative livelihood for women. Moc Chau has a strong climate that is very suitable for dairy farming. Famous dairy products bearing the brand name Moc Chau milk have been known in the market for many years.
CDI Vietnam.
Share: